"Die Zigarren des Pharaos": Ole Frahm im Comic-Steckbrief
Manchmal ist weniger mehr – in einem schnörkellosen Interview beschreibt Ole Frahm seinen ganz persönlichen Bezug zur Comicforschung.
Im Rahmen unserer Interviewreihe "Comic-Steckbriefe" geben uns Comicforschende Einblicke in ihre Interessen, ihre Arbeit sowie ihre Hoffnungen und Wünsche für das Forschungsgebiet. Befragt werden sie von den Herausgeberinnen der geplanten Buchreihe "Comicstudien", Juliane Blank, Irmela Krüger-Fürhoff und Véronique Sina.
Zuletzt stand ihnen die Historikerin Sylvia Kesper-Biermann Rede und Antwort. Nun geht der Staffelstab an Dr. Ole Frahm. Frahm arbeitet als Comictheoretiker, freier Autor und Künstler in Frankfurt am Main. Er ist Autor des Buches "Die Sprache des Comics", Mitherausgeber von "Beyond MAUS: The Legacy of Holocaust Comics" und Mitglied des Künstlerkollektivs LIGNA, das mit seinem "Radioballett" internationale Bekanntheit erlangte.
Und er hält sich gerne kurz.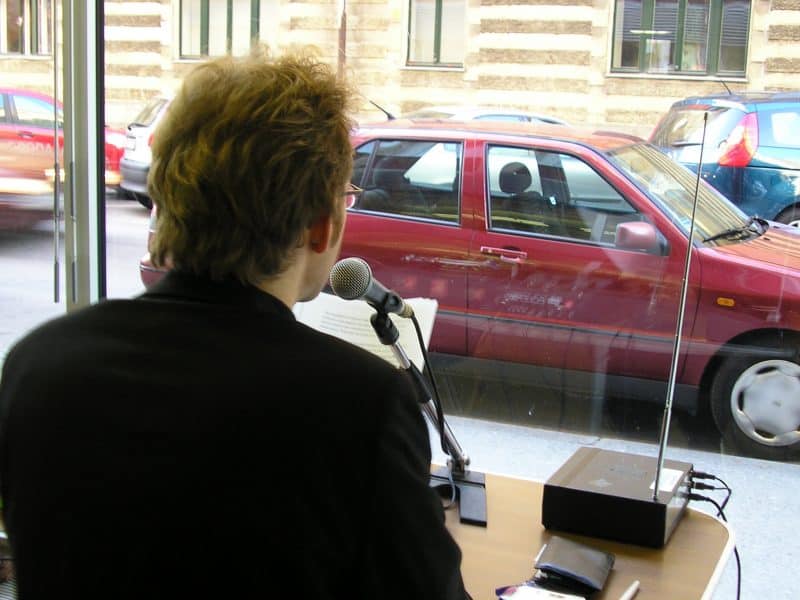 Was war der erste Comic, den Du gelesen hast?
Ole Frahm: Das Tim-und-Struppi-Album "Die Zigarren des Pharaos" von Hergé. Ich konnte noch nicht lesen, aber das Bild der im Meer schwimmenden Sarkophage habe ich verstanden.
Wie arbeitest Du persönlich mit Comics? Wie sieht Deine Forschung aus? 
OF: Lesen, Wiederlesen. Kritik entwickeln. Schreiben. Wiederlesen.
Was sind Deiner Meinung nach Stärken der Comicforschung?
OF: Dass sie den Grenzen herkömmlicher Fachaufteilungen sich zu entziehen vermag, sie quert.
Was macht für Dich die Reihe "Comicstudien" aus?
OF: Der Querung traditioneller Fächergrenzen einen Raum geben.
[Titelbild von Eugene Chystiakov via Unsplash]