What's Ahead for Women in STEM?
Women are still heavily underrepresented in all areas of STEM. We want to change this narrative one interview at a time, by asking some of our female authors and editors about the future.
All over the world, International Women's Day takes place on 8 March. It is the day to celebrate women's achievements in every part of our society and to promote gender equality. To commemorate this historic day, we have decided to focus on an area that is still heavily male dominated: STEM (Science, Technology, Engineering and Mathematics).
Although an increasing number of women earn a STEM degree, they still make up only a small part of the STEM workforce. After graduation, many women "leak out" out of the academic pipeline to follow alternate career paths that seem more family-friendly and secure.
Will we ever overcome the "STEM gap"? To get some answers we asked six of our female authors and editors:
"How do you see women in STEM 10 years from now?"
Prof. Evelina Colacino
Editor of Mechanochemistry: A Practical Introduction from Soft to Hard Materials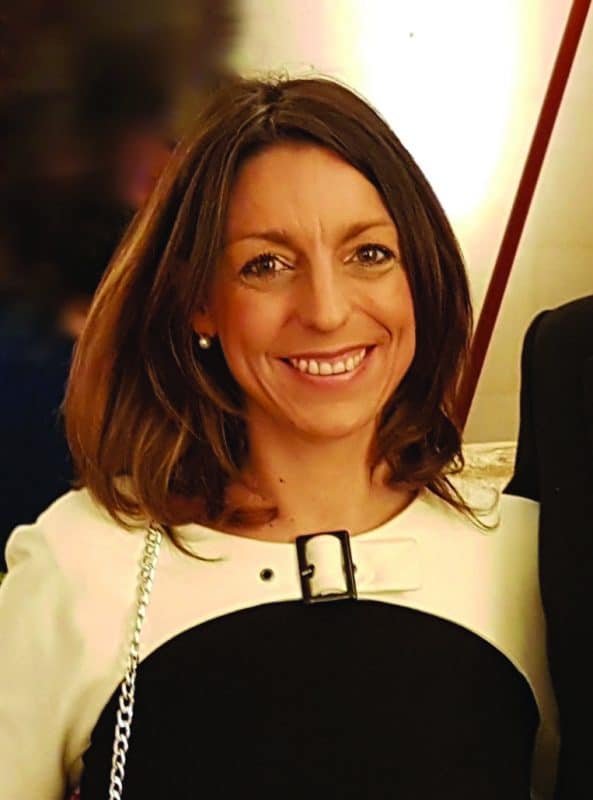 Evelina Colacino is an Associate Professor at the Université de Montpellier in France and is the COST Action Chair for CA18112 Mechanochemistry for Sustainable Industry.
"Excellence should always be the criteria of selection, whatever is the gender. The question should be more: is there for women in STEM the same chance as for men to demonstrate whether they can be equally excellent?"
Prof. Dr. Claudia Eckert
Author of IT-Sicherheit: Konzepte – Verfahren-Protokolle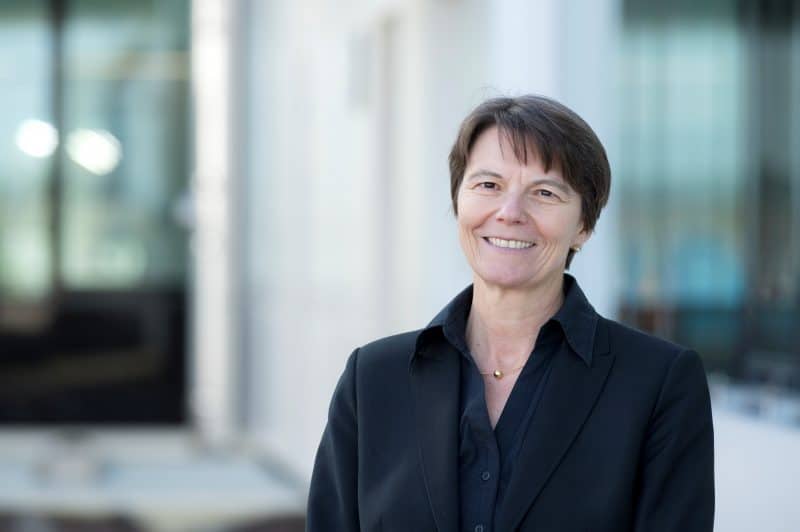 Claudia Eckert is Director of the Fraunhofer Institute for Applied and Integrated Security and holds the Chair for Security in Computer Science at the TU Munich, Faculty of Computer Science.
"It is imperative that women play a much stronger role in STEM 10 years from now. Driven by the technological penetration of our daily lives, the intrinsic motivation of women to understand technology is growing, while at the same time the desire to place technology in a broader social context increases. Women already play a decisive role in such overarching, interdisciplinary topics. I am therefore convinced that women will make key contributions to the further development in STEM in the coming years and will take on leading roles."
Dr. Quinta Warren
Author of Energy and Sustainable Development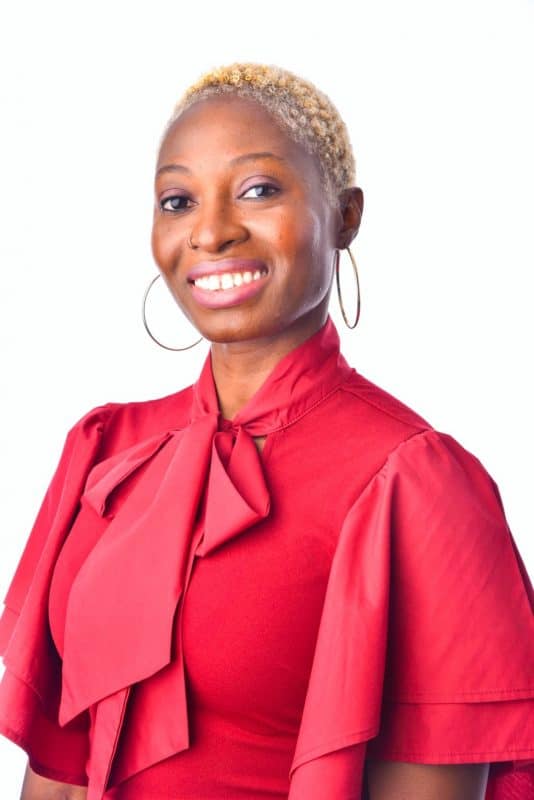 Quinta Warren is a chemical engineer and an energy professional. She has worked for the US government, and runs Energy Research Consulting, which provides energy and water strategies.
"In 10 years' time, I expect that we will see only a slightly higher representation of minority women in STEM. Unfortunately, we are not doing enough to increase those numbers today. Similarly, the disparity in pay between men and women working in STEM careers will likely not decrease significantly. Most of the efforts going on today are superficial and not impactful. Retention of women is just as important as attraction of women into STEM careers. We need real change within institutions, organizations and corporations if we are going to make the future better for women."
Prof. Dr. Grit Kalies
Author of Vom Energieinhalt ruhender Körper: Ein thermodynamisches Konzept von Materie und Zeit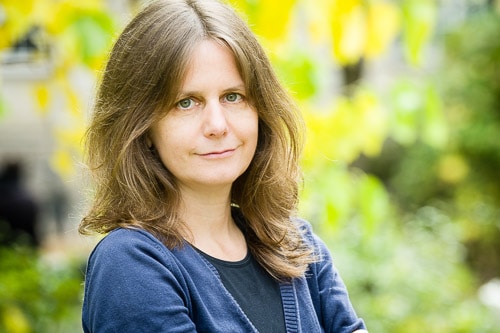 Grit Kalies teaches physical chemistry and mixed phase and interfacial thermodynamics at HTW Dresden and chairs the Thermodynamics Research Group.
"Nature will take back physics. The thirst for knowledge, the astonishment of nature and the will to explore are neither feminine nor masculine. They are inherent to man, not to everyone, but to very many. Those who have the time and means to research are particularly fortunate. In modern physics, there are barriers that are not gender-specific, but of a very different kind: Prejudice, fixed beliefs, authoritative thinking, mathematical playfulness, and science policy considerations.  For example, thermodynamics, which clearly contradicts Einstein's theories of relativity, has been marginalized for over 100 years – out of fundamental physics into engineering. An underrated physical theory based on observation of nature and not on arbitrary and idealizing thought experiments. In the next 10 years, I hope, nature will take back physics."
Prof. Luigia Sabbatini & Dr. Inez Dorothé van der Werf
Editors of Chemical Analysis in Cultural Heritage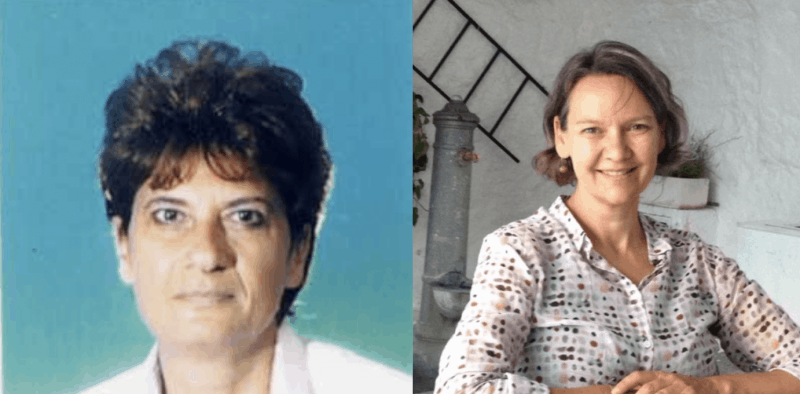 Luigia Sabbatini is a member of the editorial board of several journals, was president of the Analytical Chemistry Division of the Italian Chemical Society, is president in charge of the Puglie Regional Section of Italian Chemical Society. She is a Full Professor of Analytical Chemistry at the University of Bari in Italy. Ines Dorothé van der Werf is a Senior Heritage Scientist at the Cultural Heritage Agency of the Netherlands in Amsterdam.
"We need science, and science needs women. This is not only about making a commitment to equal rights; it is also about making science more open, diverse and efficient," said Phumzile Mlambo-Ngcuka, Executive Director of UN Women, and Audrey Azoulay, Director-General of UNESCO, in occasion of UN International Day of Women and Girls in Science celebrated this year on February 11.
This is both a heartfelt appeal to government policy across the world and a bitter observation that gender parity in science and, even more in STEM, is far from being a goal achievable in a short time. As a matter of fact, while "She Figures 2018," the latest report released by the European Commission on the status of women involvement in Research and Innovation, indicates some positive trend, for example that the number of women full professors, in all disciplines, grew in Europe from 22% to 24% in three years (2013-2016), likely suggesting that the gender gap could be closed quickly, other prominent recent studies do not encourage at all an optimistic perception about the development and deployment of the female talent pool worldwide.
In the preface of the Global Gap Gender Report (2017), commissioned by the World Economic Forum, Klaus Schwab, Founder and Executive Chairman, writes: "This report finds that, globally, gender parity is shifting into reverse this year for the first time since the World Economic Forum started measuring it." This is a very sad observation if one considers that the study tracks progress of 144 countries towards gender parity across four thematic dimensions—Economic Participation and Opportunity, Educational Attainment, Health and Survival, and Political Empowerment.
So, not only in Science and, even more in STEM disciplines, the gender gap is still there, but also in many fields which are strategic and critical for the development of our society.
We hope that this trend will change appreciably in 10 years on from now, and are convinced that each of us can do something to contribute to accelerate the gender gap closing. It can be easily recognized that one of the obstacle to the gender parity is still represented by stereotypes and adverse biases, sometimes shared by women themselves, such as the statement that it is hard to reconcile work and family life. In order to remove this obstacle women need to develop a major consciousness of their own rights and great potential: a woman that pursues her dreams can be certainly a better mother and wife than a dissatisfied one.
We like to share the interesting recipe suggested by two women in leadership positions in two different working contexts: Luisa Torsi, full professor at the University of Bari and Associate Editor at ACS Omega (see her Editorial 'Let Us Together Shine a Light on Women in STEM' in ACS Omega) and Mary Barra, CEO and chair of General Motors. Their opinion is that the higher is the number of women reaching leadership positions, the faster will be the gender gap closing process, due to a sort of catalytic effect: the role models can influence the young generation and trigger a change of mentality, removing stereotypes that limit expectations of what women can or should do. Moreover, Barra says that "when women are better represented in leadership roles, more women are hired across the board."
In a world moving towards globalization, losing out on skills and talent of women will remarkably affect the economy and social development. Proof of this is the enormous contribution of women in those areas, such as education and healthcare, where the gender parity has been substantially reached. Starting, for example, from Dr. Ozlem Tureci, co-founder of BioNTech in Germany, where the first approved vaccine against COVID-19 was developed, to the many female doctors and nurses, a huge amount of qualified and passionate women are making the difference during the pandemic."
Check out De Gruyter's extensive STEM book & journal portfolio: