How to Publish an Open Access Article
There's always a first time for everything—and publishing Open Access is no different. Read about how to become a part of this movement by making your research freely available for all!
This post is part of a series, which serves to provide hands-on information and resources for authors and editors.
In an ever-increasing push for more accessibility and transparency in science, Open Access (OA) has continued to gain in importance over the last few years. This on-going development is mirrored by an increasing number of Open Access mandates – policies enacted by institutions and research funding organizations, as well as governmental initiatives that make the OA publication of peer-reviewed, journal articles a prerequisite.
The most well-known of these initiatives, "Plan S"— a much-discussed initiative by a consortium of mainly European research funding organizations— requires funding recipients to publish their research under open licenses.
So, what are the benefits of this push to publish more research Open Access? The most obvious is that the results of your research are literally just that "open" to everyone, and anyone, to access – from anywhere in the world, without the potential financial limitations to interested readers.
Beyond that, our own Open Access team at De Gruyter has found that OA articles published in 2020 alone collected nearly 12% more citations than articles published behind the standard subscription paywall.
In short, publishing Open Access not only speeds up the distribution of academic research throughout the scientific community, but allows authors to directly benefit from that rapid distribution as well.
Okay, But How Do I Make It Happen?
First, find an appropriate journal for your work. In principle, the process works exactly the same as with any non-OA publication. Ask your colleagues for tips for publishing in your specific research area, and check out a variety of publisher websites for different journal offerings. A recent study conducted by our insights team (results to be published soon) found that 50% of German-speaking HSS researchers use this strategy to decide where to publish.
Are you looking for the right place to publish your paper? Find out here whether a De Gruyter journal might be the right fit.
Second, if the journal happens to be a subscription-based journal, inquire whether the journal allows for OA publishing and is thus a hybrid journal. In this case, the journal's content is typically behind a paywall, which can be removed by an author with an Article Processing Charge (APC,) wherein the author purchases the publishing rights back from the publisher, which then allows the article to publish outside of the paywall to a wider audience as OA.
Note: if you do not find information about hybrid OA options on a journal's website, writing directly to the editors, or publisher representative, can clear up if publishing Open Access is currently a possibility.
Lastly, many publishers also have Gold (= pure) Open Access journals in their portfolio. This essentially means that all articles are published immediately as OA. At De Gruyter, for instance, we currently publish almost 100 pure OA journals .
Finally, even if the journal you chose doesn't seem to offer hybrid OA options, there is almost always a repository solution (Green Open Access) in place.
I'm in – How Do I Submit?
The submission process for an Open Access article does not normally differ very much from a typical submission for any non-OA article. Many publishers (like De Gruyter) have automatic processes in place to check whether your article is eligible for any kind of Open Access funding during the submission process.
After the initial submission process, the article will be peer-reviewed according to the journal's reviewing standards. Some journals offer double-blind, some single-blind, still others open peer-review. This also depends on the individual discipline.
Get more helpful tips and tricks for successful publishing from a journal editor in the blog post "How to Write and Publish a Research Paper in 7 Steps".
In the assessment of the academic quality of a manuscript, many factors are considered:  the article's overall significance, the timeliness of the topic it covers and, of course, the soundness of the research. However, adherence to the journal's submission guidelines, the use of concise, straight-forward language, accurate and complete reference material, and overall language proficiency, are also key to a submission's success.
Ultimately, the manuscript will be either accepted, rejected, or returned for revisions based on the reviewers' and editors' overall evaluation. And, around the time your article gets accepted, is usually when APCs for OA publication are addressed.
Sometimes, agreements to cover individual APCs exist between publishers and institutions. For the identification of eligible authors, it is important that they are assigned to participating institutions. This can be tracked via the corresponding author's institution or e-mail address, which has to be entered into the submission system. Please visit the specific journal/publisher websites to get more information on submission guidelines.
Upon completion of the payment process – if there is any – your article will be published Open Access. Turnaround times between submission and publication depend on the individual journal.
Finally, good luck on publishing your research and congratulations on your interest in becoming a part of the Open Access movement!
***
Learn more about Open Access at De Gruyter and find out if we are a good fit for your Open Access publication!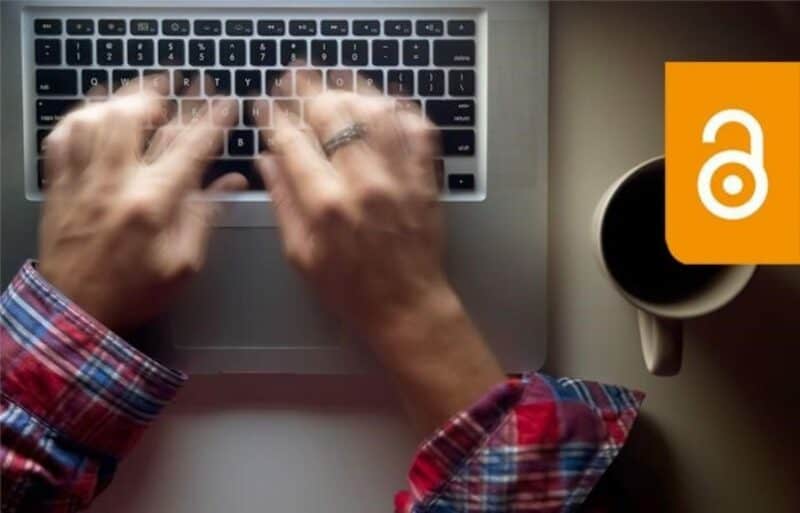 [Title image by iMattSmart via Unsplash]