Coronarchiv: How Public Historians Are Collecting Memories of the Corona Pandemic
German public historians have started an online platform to collect everyday memories of the Corona crisis. Their aim is to make an archive of a wide range of different experiences of the present moment available for future historical research.
The corona crisis is a global pandemic of massive proportions. Given the challenges that our societies face, academic knowledge is in high demand. We are hearing from doctors, epidemiologists, virologists, psychologists and sociologists on an almost daily basis. They are the experts guiding us through these times of painful uncertainty.
But what do historians think about the present crisis? After all, commentators around the world agree that we are witnessing a watershed moment in history.
Some historians, as one would expect, are looking backwards in time, at analyses, experiences and accounts of past pandemics like the 1918 Spanish Flu or the Black Death of the 14th century, asking what we can learn from these past events.
A Corona Archive For Future Historical Research
Others have their eyes firmly set on the future, thinking ahead and wondering how future historians will be looking back at the events we are now experiencing.
One result of this type of questioning is the coronarchiv. The coronarchiv is a newly founded online platform that allows users to upload their memories, experiences and observations of the corona pandemic. These can be images, photographs, videos, audio files, written texts or other types of documents.
Future historians, the initiators hope, will be able learn from this multimedia collection of diverse experiences and perspectives and write historical accounts that are able to take into consideration regular people's every day life during the corona crisis.
We talked to Professor Thorsten Logge from the University of Hamburg, one of the founders of the coronarchiv, to learn more about the project.
De Gruyter: Who's behind coronarchiv and how did you come up with the idea to start an archive on Covid-19?
Thorsten Logge: The coronarchiv was initiated by Prof. Dr. Christian Bunnenberg (RUB Bochum), Benjamin Roers (JLU Gießen/GCSC), Nils Steffen (Uni Hamburg) and myself.
"The idea to provide a platform for everyday experiences during the corona crisis came up during a discussion we had on Twitter."
The idea to provide a platform for everyday experiences during the corona crisis came up during a discussion we had on Twitter. We were talking about our own experiences of the pandemic and about how the experiences of individuals who are usually not represented in history books might become part of future historiographies.
We decided to create what is basically a digital container where everyone can document their experiences of this historical moment for future historians to work with. In the western hemisphere especially, the technology for a project of this kind has never been more developed and widely accessible. Luckily, we are able today to collect experiences from a wide range of geographical and social backgrounds on the basis of a simple crowd-sourcing platform.
We are now partnering with local and regional museums like the Museum for Hamburg History, the Hamburg Museum of Medical History, the Württemberg State Museum, and others who collect material culture and objects from the crisis. There is a plan to hand over our digital collections to our museum partners when the project comes to an end.
DG: Can anyone contribute? Do you filter contributions at all?
TL: Anyone with an internet connection can contribute their material by uploading it to our website. We do filter and moderate all contributions, primarily to avoid violations  of copyright and other laws. We obviously won't publish objects that violate laws, are offensive or aren't relevant to the corona crisis because they have no connection at all to the outbreak of the virus. We also hand over all non-digital, material artifacts that we receive to our museum partners. But we do not filter or hierarchize in terms of opinions that are expressed in the documents or the quality of contributions.
💚 Mitmach-Aktion für Kinder und Jugendliche (bis 21) 💚

Mit dem Team vom Geschichtswettbewerb des Bundespräsidenten (@KoerberGP) ruft das #coronarchiv zur Teilnahme auf: "Geschichte für morgen. Unser Alltag in der Corona-Krise". Es gibt Gewinne!

Info: https://t.co/o5LGRd2mwn pic.twitter.com/lt9dYlLiFj

— coronarchiv (@coronarchiv) April 1, 2020
DG: What's the technology behind the archive?
TL: The system runs on Omeka S. Omeka S is an open-source software that was initiated by the Roy Rosenzweig Center for History and Media (RRCHNM) at the George Mason University in Fairfax, VA, USA. This software can be used freely by institutions and is the perfect backbone for our project.
DG: Do you have a favorite object in the archive? Something unusual or surprising?
TL: I was asked to name my favorite object several times now, and I came to the conclusion that there is no such thing. Why? Because each and every object is unique in its genesis and in its meaning for the person who contributed it. What I find most unusual and surprising is the broadness and the individuality of the material that comes to us in such diverse media formats. Maybe my favorite object is the coronarchiv itself, as a trace and source for our specific understanding of history, public history and historiography in the early 2020s.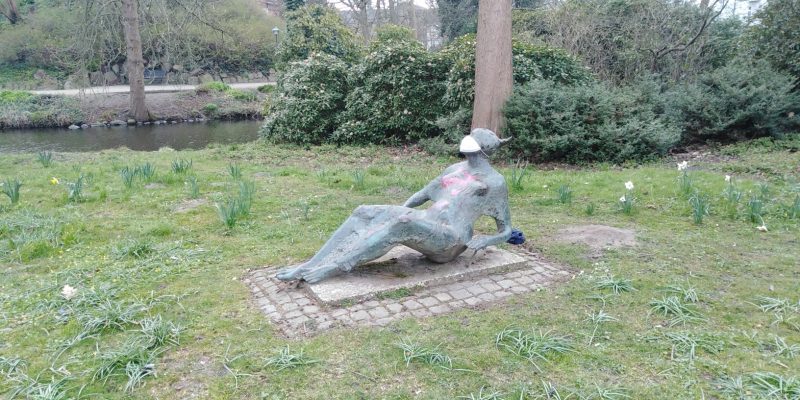 DG: You emphasize that your aim is to diversify and pluralize the future memory of this present crisis. How do you make sure that the contributions you receive do reflect a large diversity of perspectives and experiences?
We simply can't be sure. We only provide a platform, a container. Our website provides the opportunity to document oneself for certain individuals while it surely excludes others. Not everybody has a technical device or the technological skills that are neccessary to document their experiences and upload them to our website. Not everybody has a sufficient mobile data volume. Some may prefer to contribute to international platforms like covid19.omeka.net. Some won't agree with the consent form on our webpage, which they have to if they want to upload something – and  not everybody understands German, which is the language of our website and of our call for materials.
This said, we can only hope that the coronarchiv gets enough media coverage to become known by as many people as possible and  that they find it attractive and interesting and important enough to actually contribute. We cannot force groups or individuals to do so in any way. And of course, ultimately, it will be up to the future historians to contextualize the database and reflect critically on how inclusive and open our efforts will have been in the end.
Related title from De Gruyter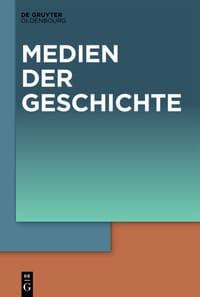 Medien der Geschichte
[Title Image by Heiner / coronarchiv, CC BY-SA]