How to Fund an Open Access Article
There are many ways to finance the Open Access publication of your research article. If you need more clarity on the different publishing models and funding options, we're here to help!
This post is part of a series that provides practical information and resources for authors and editors.
Worldwide accessibility, transparency and increasing citations and usage are a few of the reasons to publish Open Access. Over the years, a variety of business models have entered the publishing landscape to meet the needs of the changing research environment.
If you want to publish an article in Open Access, you may choose from a range of funding options, most of which are determined by the basic publishing model of a journal.
Publishing Open Access in Fully Open Access Journals
Articles published in fully Open Access journals are freely available to everyone, at no cost, upon publication, and are often referred to as Gold Open Access. The costs for publishing in these journals are typically, but not always, paid through a so-called article processing charge (APC). These vary widely depending on the journal and the publisher.
The most common model to fund an APC is the "author-pays" model, so subsequently you as the author are expected to finance the publication of an article yourself. However, the funds to pay the APC can be acquired from different sources. Depending on the individual institution and discipline, there may be publication funds available. Before you submit a paper, it is generally recommended to check if there is an agreement in place between the publisher of the journal and the institution that allows the costs to be covered or the APC to be discounted.
Thinking about publishing in Gold OA? De Gruyter is home to around 100 fully Open Access journals across STEM and HSS disciplines.
If the individual institution can't offer a waiver or discount policy, there could be national or regional Open Access funds or third party funding available. Further, if a research project is funded by a national association or research consortium it is possible that funds to cover the costs for APCs are available in the project budget. Often there are requirements and limitations for Open Access cost bearing defined in a respective policy. It can be recommended to allocate the needed Open Access publication costs by the time of the funding application.
However, while there are often APCs associated with publishing an article in a fully Open Access journal, there are a significant number of journals that have no publishing or subscription costs associated. This model is sometimes referred to as Diamond Open Access. Usually, these journals are sponsored by an institution or association.
A special form of this is the so-called "Subscribe to Open" model (S2O). The subscribing institutions that know and value a journal continue to subscribe as usual (either in print or electronically), and in return the publisher grants unlimited access to all readers and free OA publishing for all authors.
If none of the above applies to you, you may be able to claim a waiver from the publishers themselves. Most medium to large publishers offer a discount policy for fully Open Access journals, which means that to qualify for the waiver scheme authors must be affiliated primarily with institutions in low/lower income per capita countries according to the World Bank classification. Applying for a waiver does not influence the journal's decision to publish an article.
Publishing Open Access in Hybrid Journals
Hybrid journals are subscription-based journals that offer the option to publish Open Access. This often, but not always, requires the payment of an APC. To find out if a subscription journal offers Open Access publication as an option, check the journal's website or ask the editorial directly. For the payment of the APC in a hybrid journal there are multiple options available. Once again, publication funds and research grants can be used. But be aware that, as the hybrid model was deemed to be not as transformative as other Open Access models on the market, there may be restrictions of your institution or funder if they take over the publication fees.
De Gruyter has signed several Open Access agreements with leading institutions worldwide. Click here to learn more.
To further the Open Access transformation of subscription journals, publishers and library consortia or individual institutions have so-called "transformative agreements" in place. These agreements entail that those individual institutions pay a set amount to the publisher and in addition to access to the portfolio, authors from the respective institutions are also able to publish in participating journals free of charge. Depending on the agreement, this can be for a limited or unlimited number of articles.
The other way to get an article published Open Access in a hybrid journal is "Green Open Access" (also called "self-archiving"), which is an option if you can't secure funding for immediate Open Access. With Green Open Access the copyright of the article often stays with the publisher and normally no Creative Commons (CC) license is applied. The article can be deposited in an institutional or subject repository or archived on the author's personal website after an embargo time. For this form of Open Access there are no costs on the part of the author.
If you publish Open Access to fulfill a funder's requirement their OA policy usually indicates suitable repositories. When you deposit an article in a repository, you should refer and link to the primary publication on the publisher's website. Please note that the Green Open Access option often does not include commercial repositories such as ResearchGate or Academia.edu.
We wish you good luck with publishing your article Open Access and hope that this information has been useful to you!
***
Learn more about Open Access at De Gruyter and find out if we are a good fit for your Open Access publication!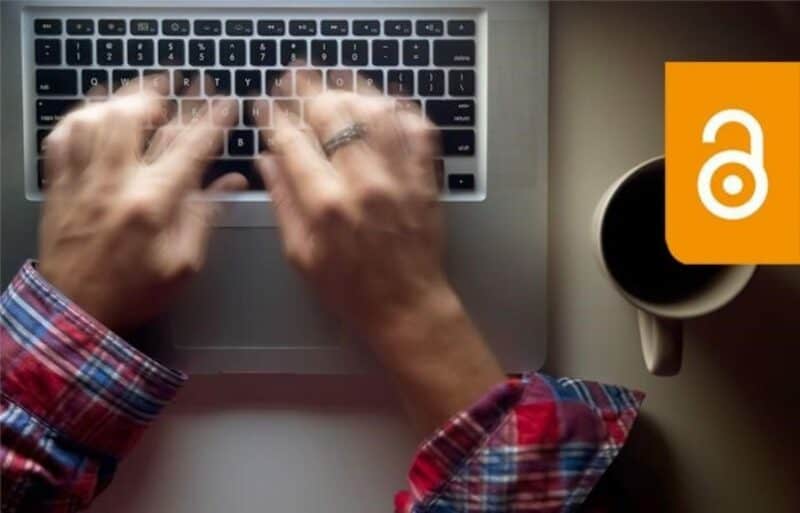 [Title image by Gajus/iStock/Getty Images Plus]