De Gruyter's 10th Open Access Book Anniversary: Dominique Haensell and Her Winning Title "Making Black History"
10 years – 10 winning titles! One by one, we will present the winners of our Open Access Book Anniversary competition in short interviews, starting with Dominique Haensell.
To celebrate the 10th anniversary of our first Open Access book publication, we let an expert committee of renowned researchers choose 10 book proposals from various disciplines to be published in Open Access at no costs to the authors.
In the following weeks, we will present the 10 winners of this exciting competition in more detail. Through short interviews, you will get to know them, their books and their stance towards Open Access a little better.
The series starts with Dominique Haensell, author of "Making Black History – Diasporic Fiction in the Moment of Afropolitanism".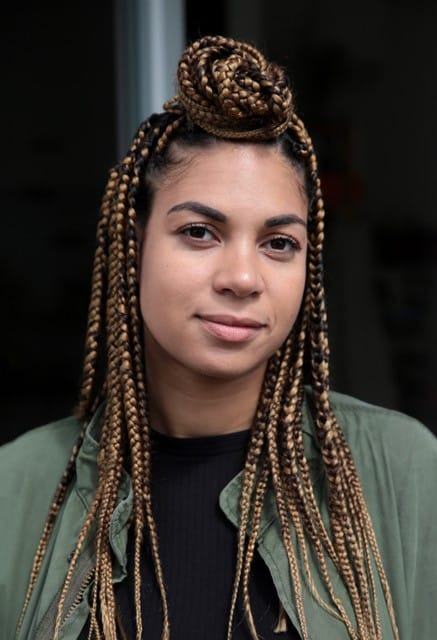 De Gruyter: Please tell us a little bit about yourself!
Dominique Haensell: I am a literary scholar, writer and journalist from Berlin. Born in London and raised in Germany, I studied English, Comparative Literature and Critical Theory at Freie Universtät Berlin and King's College London, before completing a PhD at the John F. Kennedy Institute's Graduate School of North American Studies. I'm currently editor-in-chief of Missy Magazine, a German-language feminist magazine. I'm also working on a new book project about Afro-German identity, German colonialism and my family's relationship to German colonial Africa, for which I received an Emma Goldmann Snowball Award in 2020.
DG: What is your book about?
DH: "Making Black History" is an enquiry into what I consider to be an extremely critical – and exciting – moment in Black diasporic history and the ways in which this moment signifies in the works of African and Afrodiasporic writers – who are often grouped around the moniker of Afropolitanism. It is an enquiry into contemporary discourses around Blackness, memory and historicity, and about complicated intradiasporic conversations on these matters, skilfully contained as literary texts.
"This study is to be honoured for its social significance, theoretical currency, and excellent readings. In the context of the debates under consideration, the texts discussed, which represent black historical experience, seem particularly well selected. In doing so, the author has addressed a relevant research desideratum."
DG: What made you want to publish your book Open Access?
DH: It's truly an honour and a blessing to be able to publish my former dissertation via Open Access. After so many hours of concentrated, and, of course, often lonely study, I am absolutely delighted to see this book transcend my desk and add a tiny piece to the vibrant mosaic of scholarly discourse ­­– in the most inclusive way possible. Even though I personally gained so much in researching and writing this book, sharing your work is the actual purpose of study.
[Title Image by Khoa Võ via Pexels