De Gruyter's 10th Open Access Book Anniversary: Alexandra Chiriac and Her Winning Title "Performing Modernism"
To mark the 10th anniversary of our first Open Access book publication, we launched a call for book proposals. One of the competition's 10 winners is art and design historian Alexandra Chiriac. In a short interview, she introduces herself and her monograph.
In 2010, De Gruyter published its first Open Access book: "Handbuch Bibliothek 2.0". In 2020, to celebrate the 10th anniversary of this joyous event, we launched a call for book proposals and had a panel of experts choose 10 monographs to be published free of charge in the Open Access model.
From more than 120 submissions, the panel selected the title "Performing Modernism: A Jewish Avant-Garde in Bucharest" by Alexandra Chiriac.  She is one of our 10 winners, all of whom you will get to know a little better through short interviews on our blog.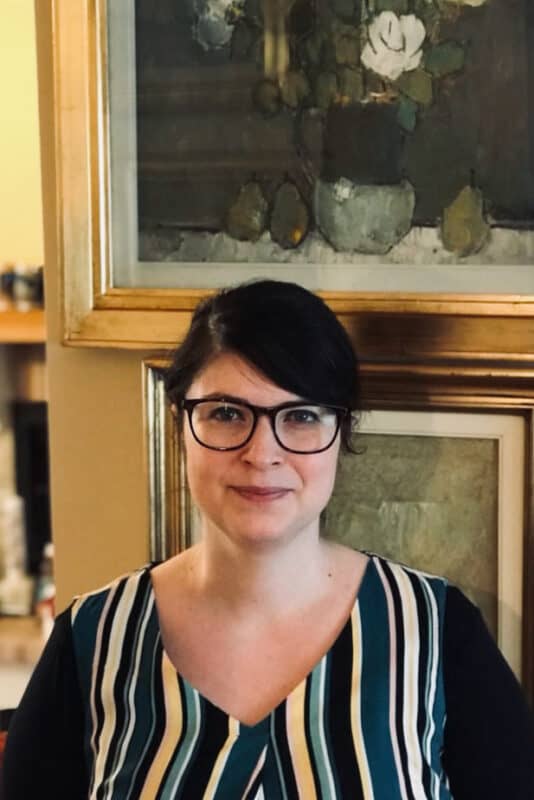 De Gruyter: Please tell us a little bit about yourself!
Alexandra Chiriac: I am an art and design historian interested in modernism and marginalised artistic practices. I write about interior design, consumer culture, and performance in Romania and further afield, including Germany, the United States, and Soviet Russia. Through my work, I strive to advocate for a more inclusive and transnational approach in the study of artistic avant-gardes. I hold a PhD from the University of St Andrews and I am currently a Leonard A. Lauder Postdoctoral Fellow at the Leonard A. Lauder Research Center for Modern Art at the Metropolitan Museum of Art in New York.
DG: What is your book about?
AC: My book investigates the reach of modernism in design and performance in interwar Romania, telling the story of several remarkable Jewish avant-garde artists, actors, and directors who found themselves in Bucharest, the country's capital, in the 1920s and 1930s. Based on extensive research in Latvia, Germany, Romania, and the United States, the book highlights the transnational impact of Jewish cultural production and its contribution to avant-garde movements across Europe and further afield. It shows how Bucharest was connected to Berlin, Riga and Chicago through modern design and experimental Yiddish theatre, and reveals how a now-forgotten design school was more influential in Romania than the Bauhaus.
"The publication of this work in open access will contribute to considerably expanding the specific knowledge of Romanian art and culture through largely hitherto completely unknown material, and to adding an essential chapter to the history of the European avant-garde, modifying outdated terms and concepts in the process."
DG: What made you want to publish your book Open Access?
AC: I am really happy to be one of the winners of De Gruyter's Open Access anniversary competition. It will allow my book to be easily and freely accessible to scholars, students, and interested audiences everywhere in the world. This is particularly important to me due to the subject matter: these artists achieved so much in difficult circumstances. Their stories deserve to reach as wide an audience as possible and to be integrated within the histories of art and design in the modern era.
[Title image: Painting by H.M. Maxy; Romania's National Heritage Database, CC BY-SA 4.0 license]