De Gruyter Wins the Best Publisher UX Award!
De Gruyter has been selected as this year's winner of the Best publisher user experience award by Open Athens.
We are delighted to share that De Gruyter has won the third annual Best Publisher User Experience (UX) Award 2022 by Open Athens! The award puts the spotlight on publishers which strive to put users at the heart of their service design.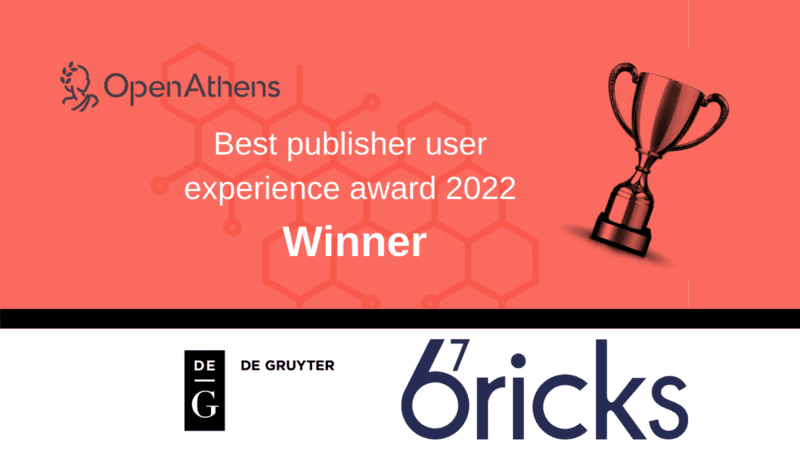 From the beginning of our digital transformation about two years ago, one of our main goals has been to provide an improved user experience for De Gruyter's website visitors. Consequently, we based the development of our new, cloud-based platform degruyter.com largely on user feedback from a 2-month beta period.
Since the launch in February 2021, in cooperation with technology partner 67 Bricks, we have been iteratively learning about our users, evaluating UX performance, defining our goals, and updating the site in an agile scrum process.
We are highly pleased to see our new and improved user-centric approach and philosophy being recognized by Open Athens' esteemed panel of judges.
"From everyone at OpenAthens we'd like to congratulate the team at De Gruyter for winning this award, it is well deserved. The De Gruyter team demonstrated embedded user-experience throughout its strategy."
You can learn more about our UX work in the award finalists' webinar from Matt Balara, senior manager UX design at De Gruyter.
[Title image by Giorgio Trovato via Unsplash