Call for Manuscripts: Transforming Political Philosophy
For an upcoming political philosophy book series, we are looking for English-language manuscripts that focus on marginalized philosophers and topics.
The new series "Transforming Political Philosophy" aims to bring into focus exciting and new theories that have emerged within and at the borders of political philosophy within the last few years.
"If you would like to submit a proposal or a book manuscript for inclusion in the series, please contact the corresponding editor Dr. Hilkje Hänel (hilkje.charlotte.haenel@uni-potsdam.de)."
In doing so, the series aims at publishing excellent work in political philosophy from marginalized philosophers and/or on marginal topics and theories, such as work within philosophy of disability, trans* philosophy, feminist philosophy, critical race studies, environmental justice, indigenous philosophy, Critical Theory, non-ideal theory, and ecofeminism (to name but a few), work that provides interesting and fruitful intersections of traditional and contemporary theories as well as work that bridges Western political philosophy and other philosophies, particularly with an applied focus on global issues.
The series is committed to bringing ideas from margins to center: transforming political philosophy by giving these topics their rightful place as a central part of political philosophy. The series is open both to theoretical as well as applied political and social philosophy.
Series editors:
Christine Bratu (Georg August University of Göttingen, Göttingen, Germany)
Matthew Congdon (Vanderbilt College of Arts and Science, Nashville, TN, USA)
Hilkje Hänel (University of Potsdam, Potsdam, Germany)
Serene Khader (CUNY Graduate Center and Brooklyn College, New York City, USA)
Robin Zheng (University of Glasgow, Glasgow, UK)
Advisory Board:
Susan Brison (Dartmouth College, Hanover, NH, USA)
Robin Celikates (Free University of Berlin, Berlin, Germany)
Alice Crary (New School of Social Research, New York City, USA)
Lori Gruen (Wesleyan University, Middletown, CT, USA)
Sally Haslanger (Massachusetts Institute of Technology, Cambridge, MA, USA)
Lisa Herzog (University of Groningen, Groningen, Netherlands)
Alison Jaggar (University of Colorado Boulder, Boulder, CO, USA)
Eva Feder Kittay (Stony Brook University, Stony Brook, NY, USA)
Regina Kreide (Justus-Liebig University Gießen, Gießen, Germany)
José Medina (Northwestern University, Evanston, IL, USA)
Lucius Outlaw (Vanderbilt University, Nashville, TN, USA)
Alice Pinheiro-Walla (McMaster University, Hamilton, ON, Canada)
Andrea Pitts (University of North Carolina, Chapel Hill, NC, USA)
Elena Ruíz (Michigan State University, East Lansing, MI, USA)
Eric Schliesser (University of Amsterdam, Amsterdam, Netherlands)
Fabian Schuppert (University of Potsdam, Potsdam, Germany)
Kris Sealey (Fairfield University, Fairfield, CN, USA)
Christine Straehle (University of Hamburg, Hamburg, Germany)
Joe Stramondo (San Diego State University, San Diego, CA, USA)
Vanessa Wills (George Washington University, Washington D.C., USA)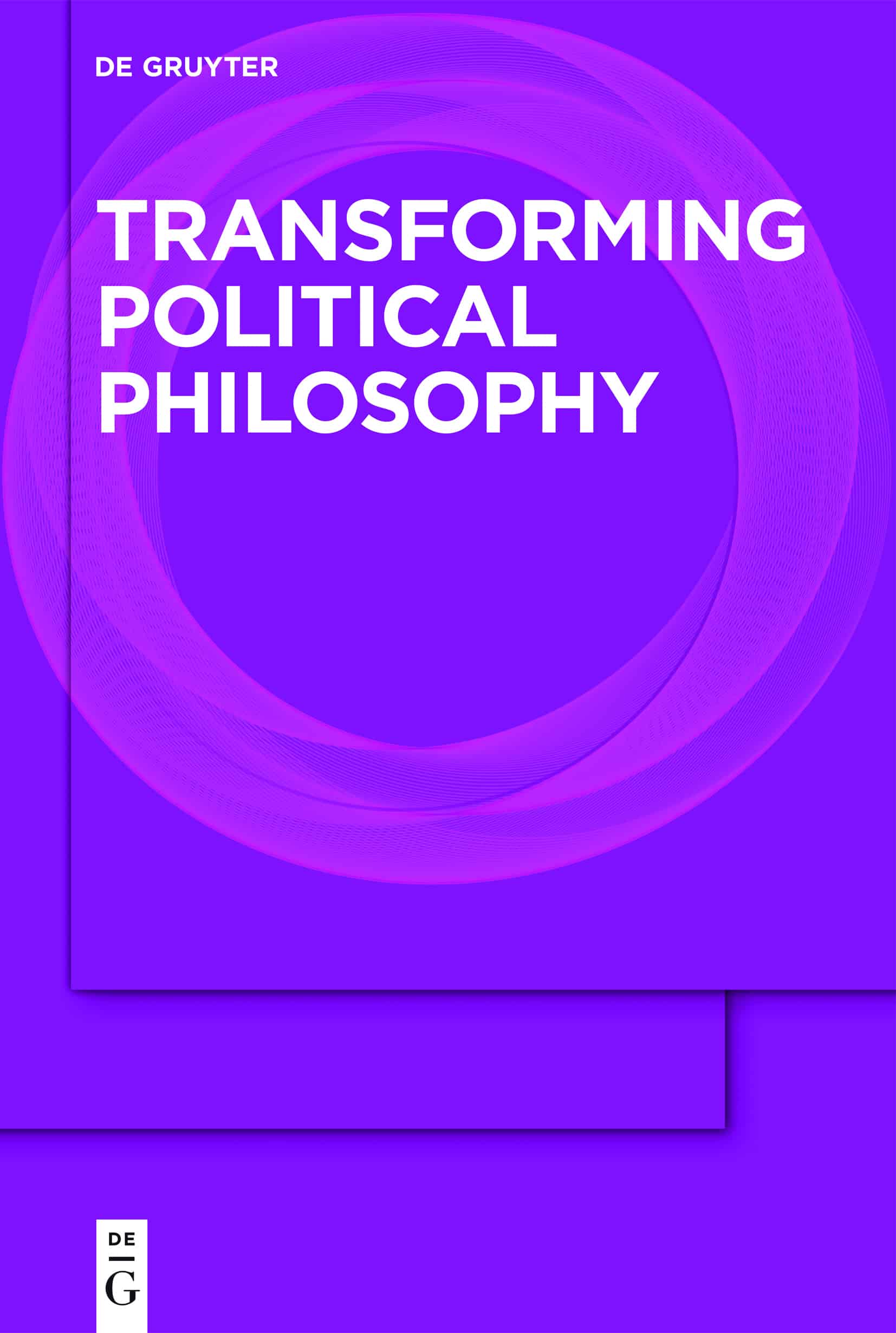 Transforming Political Philosophy
[Title image by Jon Tyson via Unsplash]